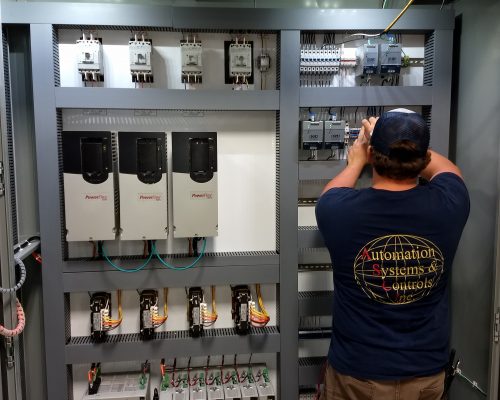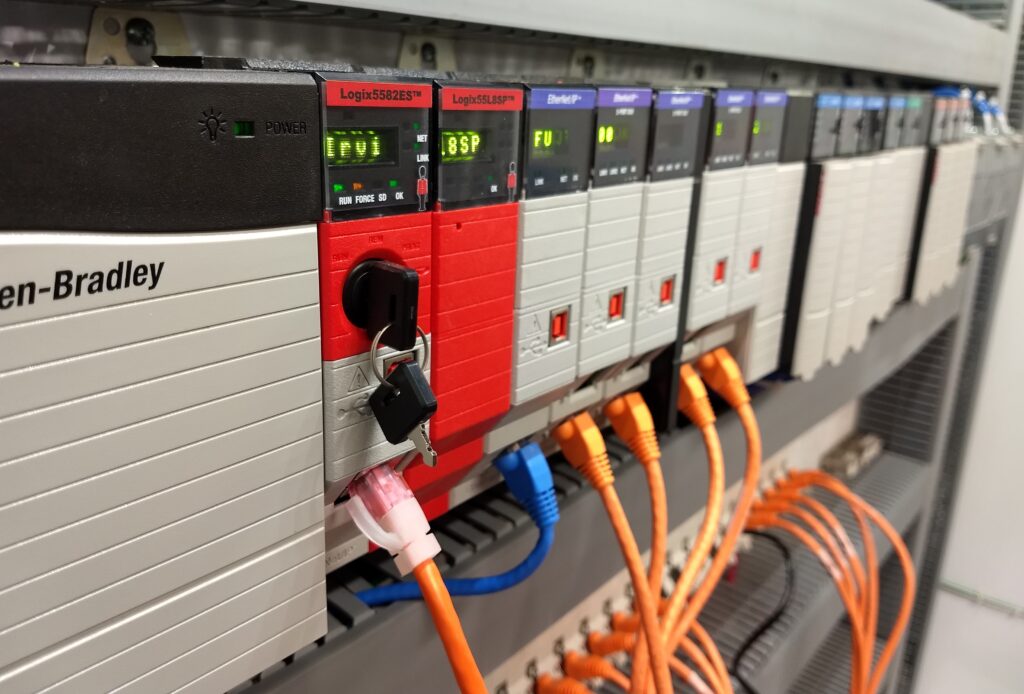 ASCI Electrical Services
Automation Systems & Controls Inc is a complete-service supplier of industrial electrical services. We have a record for delivering quality services at inexpensive prices. With offers for electrical services to significant sectors such as manufacturing, electronics, chemical products, pharmaceuticals, textiles, shipping and numerous other industrial and commercial industries.
Automated Systems & Controls Inc can provide quality workers with a dedication to reliability, safety, and security to finish your electrical setup or work alongside your current team for preventive maintenance work. We will discover solutions to issues or regions of interest that save time and money for clients. With our elevated standards and sustained dedication to clients, we will provide a product that fully satisfies the requirements of clients.
Our electrical team is ready to serve your next project by providing excellent service by licensed master electricians. All electrical panel work is done in-house to provide a lower cost to our customer and ensure all devices meet and exceed government standards for safety and quality. Having the advantage of in-house panel fabrication also allows for faster turn-around times and better project workflow synergy between programming and mechanical aspects of the project.
Some of our services include…
Low Voltage
DC Low Voltage Control Power
Industrial and Enterprise Network Installation

Ethernet/EtherNet IP
Profibus
Fiber Optic
Modbus
RS-232
Serial
DeviceNet
HART Protocol

High Voltage

480V Distributions and Landing
 Switch-gears

Industrial Instrumentation Specialists

Levels Sensors
Laser/Infared
Camera Imaging/Barcode scanners
RFID Tracking
Flow, Pressure, and Temperature Gauging

Coriolis meters
Thermocouples
RTDs
Differential pressure gauges and switches

Machine Safety Equipment

Light curtains
Area scanners
Interlocks
Safety Switches

Panel Fabrication

5,000 Sq. Ft Panel shop to support nearly all industrial and commercial orders
Motion, PLC, HMI, Power Distribution and Integration
Fast delivery and installation services
UL 508A Certified Panel Shop
We adhere to strict government regulations and best industry standard guidelines for all of our electrical panels
Lighting retrofitting and installation
Demolition and upgrading of out-of-service panels and equipment
24/7 on call support
Turn-key solutions in conjunction with our mechanical and controls engineering team
Machine Commissioning
Maintenance Contracts
Contact Electrical Department
Office number – (912) 653-5440
After hours –

Ralph Smith

Cell: (478) 494-5174